PF 2021
The year 2020 was a real challenge for all of us, which we could not have imagined at the beginning of the year. Risk planning is our daily routine and we, like many others, have had to deal with a lot of unforeseen circumstances and limitations. We are glad that we passed this test.
We have invested a lot of resources, time and energy in adjusting the settings of the company's ope­ration, so that we can offer all our customers a full 24/7/365 service even in difficult times. We are very well aware that in times of uncertainty, it is important to have a partner you can rely on. And we want to continue to be such a stable partner and support for you. We believe that together we will overcome that period and emerge stronger from it.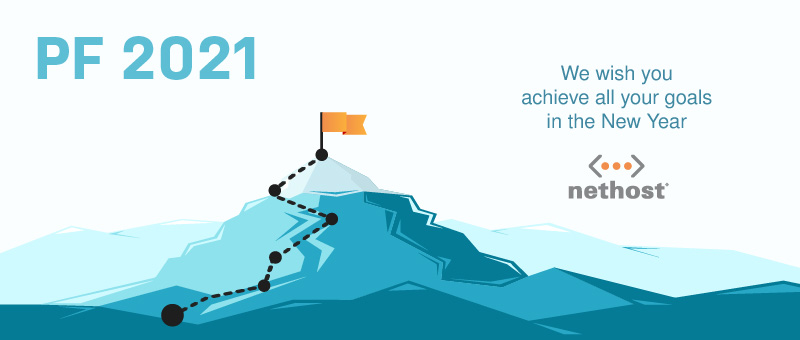 Dear customers and business friends,
Thank you for your trust in the past year 2020. We wish you a pleasant Christmas and many successes in the new year 2021.
Team Nethost s.r.o.