Secure erasing
Nowadays, in a strong competitive environment and under the ever strictening legislation, you have to address data protection om your servers, computers, etc. in a serious manner. Even more in the moments when you release your data carriers out of your control.
Do you need to file a complaint on your HDD, that contained or still contains sensitive data? Are you afraid of leakage or abuse of that data?
Do you ship your hardware with a storage device to your service provider, but you do not want to send your data along with it?
Do you dispose of storage media, computers, servers, and want to be sure that the data stored on them will not be gained by any unauthorized person?
Do you want to be absolutely sure that no-one unauthorized will not be able to gain sensitive data from your device, even using the most seamless method of recovering deleted data?
Our Disks and media erasure service is just the suitable solution for you:


You may no longer be worried of your data misuse. Unique secure and certified data deletion service from all common storage media. Safe and certified data erasure using a professional degausser with unique technology utilizing an extremely high and accurate electromagnetic field up to 11,000 Gauss.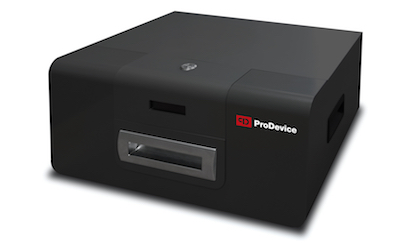 Designed for certified media deletion
Hard drives: 2.5 inches, 3.5 inches. No unscrewing needed
Data tape: LTO1-LTO8, DLT, SDLT, DDS, DAT, AIT, Travan, MLR, SLR, QIC, 3480/3490, 3490E, 3590, 3590E, 3592, 9840
Audio cassettes and videotapes
F-loppy, ZIP and RDX drives
Meets the requirements of the laws, regulations and safety guidelines of:
(NIST) SP 800–88 Media Remediation Instructions
NIST SP 800–36
Health Insurance Portability and Accountability Act (HIPAA)
The Payment Card Industry Data Security Standard (PCI DSS)
The Health Information Technology for Economic and Clinical Health Act (HITECH)
Personal Information Protection and Electronic Documents Act (PIPEDA)

PRICE LIST
Erasing 1pc of storage medium
4 €
Issuing a certificate
on the deletion of the storage medium
4 €
Data erasure on customer premises

80 €
Transportation
of equipment and services to customer premises
0,40 € / km
Data erasure presence
customer's or customer representative's o­versight
8 € / hour
Storage media installation from / into the device
16 € / hour
Prices do not include VAT.
Due to high demand of the service caused by a new legislation initiative, orders are taken via e-mail info@nethost.cz 2–3 days in advance.
Partnership cooperation offer
Are you an IT company, are you managing computers, servers and you are dealing with discs or other storage media disposal?




Do you need to reliably erase data carriers on a regular basis or in a larger volume?




We will offer you favorable partner terms for our continued cooperation. Please contact us.
For more information contact us right away using the contact form below..
CONTACT FORM