Secure DNS servers
For the operation of the vast majority of services on the Internet today, it is important to ensure the highest possible availability of the DNS service through secure and accessible DNS servers. We manage more than 175 million domain records, and their number is growing steadily. We have therefore developed a robust and secure system for managing and operating DNS servers.
Carefree and safe operation
We offer you our experience with the operation, supervision, monitoring and security of dns servers. You won't have to worry about complicated software setup, updates, testing pre-production or alpha versions, and testing different types of software, including their security audits.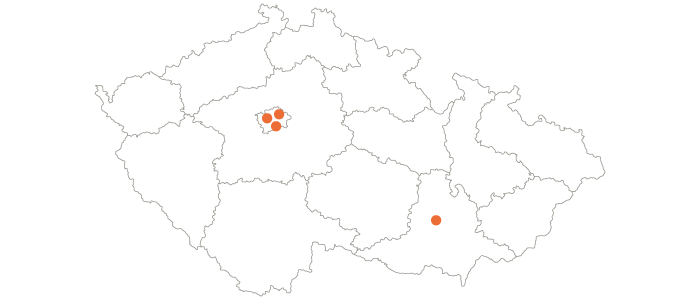 Thanks to our certified security procedures (ISO / IEC 27001: 2013) and based on the requirement to select suitable sites for servers (4× Czech Republic), we will also provide you with a suitable mix of used server software (BIND, KNOD, NSD, PowerDNS). All so that the result guarantees lightning response, high security and control over data validity.
At the same time, we provide protection against DoS and DDoS attacks, monitoring and a graphical interface enabling comfortable management of these services. Your servers will be taken care of by a team of our monitoring center staff 24/7/365 with the support of a team of qualified and experienced administrators.
If you do not plan to just run a backup dns server (where a backup MTA service can alternatively be added), we recommend building a DNS stack of at least two nodes for added security and geographic redundancy.
Easy ordering and other benefits of a DNS server from us
Price without VAT.

Geographical redundancy of 4 localities
Four independent DNS technologies (BIND, KNOT, NSD, Power DNS)
Own DNS, own IP addresses and reverse records
Full control over the content of NS zones
Full performance monitoring
Faster responses
Basic DDoS protection included
Unlimited domains and queries
Wide possibilities of individual extension of protection
Complies with EU legislation (Safe harbor, GDPR)
Operates in accordance with NÚKIB requirements for critical infrastructure elements
The systems are operated in accordance with ISO2700 / ISO9001, PCIDSS, NIS
Surveillance center with 24/7/365 support