Outsourcing of hosting activities
Are you a web designer, graphic studio, online agency or advertisement, ie an entity that provides web hosting services, domain registration, etc. to its customers? We have prepared an unrivaled offer of business cooperation, the VIWEFIX platform, just for you, for comfortable operation and management of all your hosting services.
Your customers will appreciate the new quality and scope of your own services without recognizing that their real primary supplier is Nethost.
With VIWEFIX you get

custom server names and hostname
custom server names where customers connect
(ftp / imap / smtp)
custom dns server and their names including nsset
custom dnssec key in nameservers
Custom branding of all services and interfaces
custom server error and operation pages (404/530)
custom reverse records of all services
custom branded interface for confirming changes to domains

VIWEFIX is commercially attractive

Allows you to develop your business in the field of web hosting, domains, application hosting, multihosting, cloud services, virtual servers, CDN, SSL, DNS, etc.
You sell all these services under your own name and brand, you act as the primary supplier of all products offered.
Nethost is responsible for the quality and operation, but at the same time its presence as a real technical service provider is invisible.
All interfaces and outputs that your customer sees carry your branding.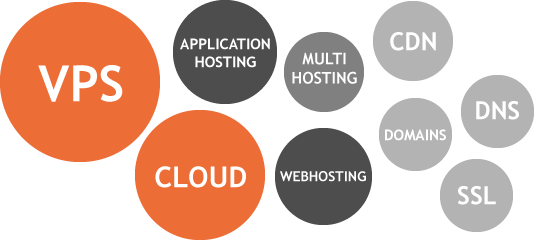 VIWEFIX is an individual solution
It can be operated in an almost endless range of variants, the scope and specific form of services or products is fully adapted to your requirements and your business strategy.
VIWEFIX allows you to build your own portfolio of services
When cooperating with us, you are not bound, as with the competition, to the mere resale of services and products.
You create your own variants of services and products
Every product, every service is yours, bears your name and your branding, Nethost is invisible in the background
All parameters and administration environment can be set to suit your specific needs
It is up to you how you profile your portfolio of services and differentiate yourself from the competition. Regardless of your business strategy, we will make sure that your services and products work.

VIWEFIX can be fully integrated into your information system
The Nethost Viwefix platform was developed based on the requirements of our business partners. It therefore meets exactly the needs that customers place on it. It can be easily integrated into your existing information system and all the necessary functions can be controlled via a remote application environment (API), which allows complete freedom in what the application will look like and what functions you will make available to your customer.
Please contact us with questions and requirements for an individual offer of cooperation.
CONTACT FORM